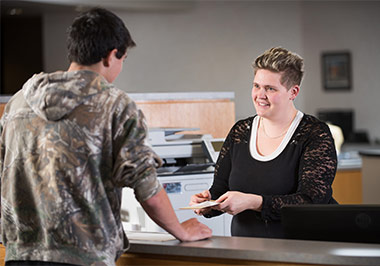 A First Security Bank Debit Card works just like your checkbook only it's faster, easier and more convenient than writing a check.
Lost or Stolen Debit Card?
If your card has been lost or stolen, please call First Security Bank so that we may close the card and re-issue you a new one. You may also call 1-800-554-8969 during non-banking hours to report the card lost or stolen.